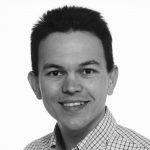 English language teacher and consultant
English language teacher with more than five years of experience who specialises in tailor-made one-to-one courses. Instructed clients from various professional backgrounds and ages. Facilitated their journey of rediscovering English as a vital tool in their work and private lives, acquiring vital study skills and becoming confident and competent language users. Skilled at creating a warm, supportive and positive learning environment.
Speaker of Czech, English, French, Bulgarian, and Russian.