Imagine yourself six months into the future (in July 2021) and describe how one of your projects will look like. Use sentences with I will [do] or I will have [done].
[time needed: 20 min]
Is there one project – small or big – that you would like to see realized in 2021? Maybe you would like to sort out your tools in your workshop. Improve your sewing skills or learn some 3D printing hacks. Maybe you'd like to do a new training at work or go for a job interview to give your career a new direction. Or you would like to sell old stuff online. Or build some innovations into your day-to-day life so that you become more resilient in the new Covid times…
Here's one of my projects I would like to launch soon – it is called "Our Common Home" ("Společný domov"). It will be a network of individuals and faith groups accross the Czech Republic who would like to solve environmental and social problems, and get expertise and inspiration from each other.
In July 2021 Společný domov will have 50 associates accross the country. We will have a pool of expertise to share with others – how to make an ecological audit of our lives and processes, how to organize and promote an event in our neighbourhood, how to ask for an EU subsidy to plant trees, etc. We will be meeting briefly once a month to discuss our progress and to inspire each other. We will have a simple poster that we will have posted on notice boards in 100 churches and parishes around the country.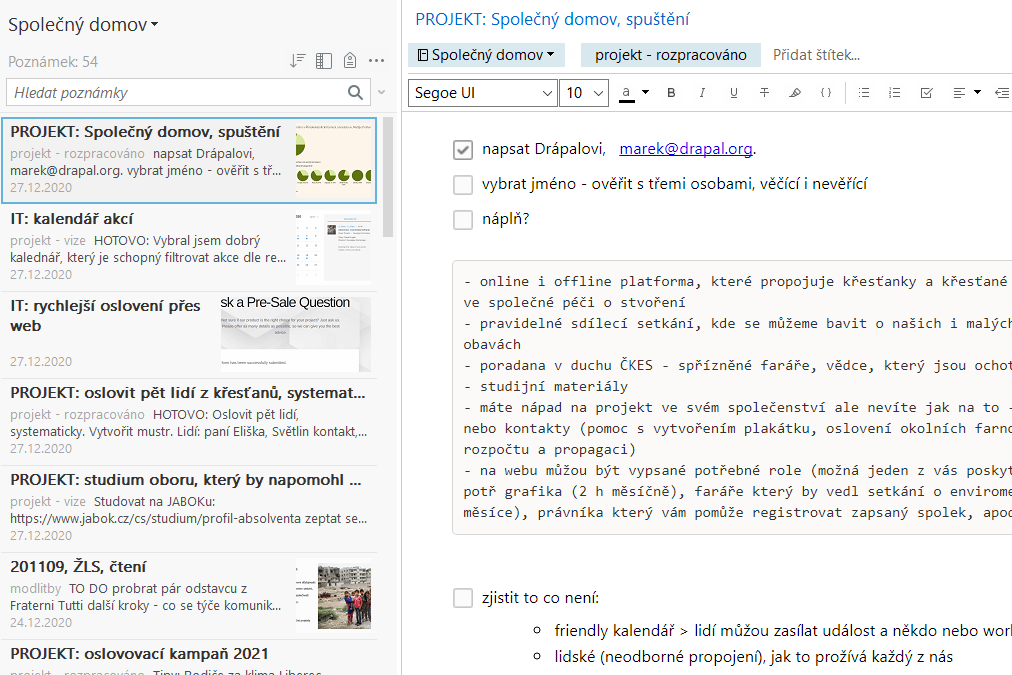 ---
sort out # protřídit
sewing # šití
hacks # tricky, jak dělat věci lépe
training # školení
day-to-day # každodenní
resilient # odolný vůči negativním vlivům, životashcopný
common # společný, sdílený
launch # spuštění
expertise # vědomosti & dovednosti, odborné znalosti
associates # příznivci, spolupracovnice
neighbourhood # čtvrť, lokalita, obec
subsidy # grant (z Evropské unie)
briefly # krátce
notice board # nástěnka